Before anything else, I want to say something..

First, I want to thank you all for keeping on supporting the weekly Dream Battle Chronicles.. It was an unexpected turn of events, which I doubt that this blog will be making a noise in the Fairy tail wiki the time I decided to create it.. But here it is, the blog reached its 10th match! So thank you so much for making this blog alive until now! :)

However, due to unavoidable circumstances, I will not be able to continue this blog.. I was left to choose between this and my work & education.. Honestly, it was a very hard decision to make - this bloody blog is already growing on me! But I need to choose what is more important, leaving DBC is the only way.. T-T

Fortunately, someone accepted my request of passing to him the responsibility of making the blog grow a lot more.. This someone is a person I really admire most in terms of presenting his dream battles - always AWESOME! I know he can do much better in handling this blog than I was..

Everyone, please help me welcome the new blogger of DBC starting next week: RELIKZ aka Reli-sama!

It is my honor to pass to him the crown; good luck and more power to you my friend! However, this is not a totally goodbye for me in this wiki.. I will still be around from time to time.. Visiting and posting comments on blogs.. So we will still be seeing each other around.. :)
---
Now for my last Dream Battle, here it is!
Ladies and Gentlemen, welcome to the 10th Dream Battle Chronicles!
Last week, STING EUCLIFFE and ROGUE CHENEY bent the light and shadows as they clashed in the battle between the twin dragons of Sabertooth.. In the end, Sting outshines Rogue and became the victor of the 9th Dream Battle Chronicles (though I haven't read a single dream battle with this kind of result)..
Thank you guys for participating in the 9th Dream Battle Chronicles!
For this week, I will call it, "Fly Up High, Fall Down Hard!"
Let me present to you our gorgeous contenders,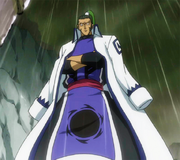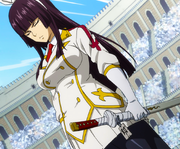 Grimoire Heart's BLUENOTE STINGER and Mermaid Heel's KAGURA MIKAZUCHI!
Who's going to win: Gravity Magic or Gravity Change Magic (with addition of Kagura's Archenemy)? No rules, no restrictions! Time to warm up your minds and unleash the power of your imagination..
Good luck everyone!

LET THE DREAM BATTLE BEGIN!
---
Who do you think will be the victor of the 9th Dream Battle?
---
---
Ad blocker interference detected!
Wikia is a free-to-use site that makes money from advertising. We have a modified experience for viewers using ad blockers

Wikia is not accessible if you've made further modifications. Remove the custom ad blocker rule(s) and the page will load as expected.