After a another long wait, here it is!
Ladies and Gentlemen, welcome to the 9th Dream Battle Chronicles!
Last week, MINERVA ORLAND and ULTEAR MILKOVICH distorted the space and time as they clashed in the battle between two witches.. In the end, time prevails as Ultear crushed Minerva.. Thank you guys for participating in the 8th Dream Battle Chronicles!
For this week, I will call it, "Light Up Your Shadows!"
Let me present to you our gorgeous contenders,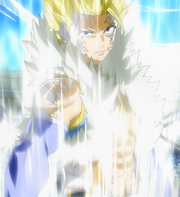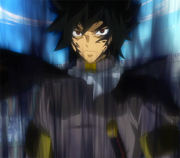 Sabertooth's new guild master STING "The Holy Knight" EUCLIFFE and Sabertooth's Frosch-loving wizard ROGUE "The Shadow Hunter" CHENEY!
This is the fight between the twin dragons of Sabertooth! No rules, no restrictions whatsoever! Time to warm up your minds and unleash the power of your imagination.. Good luck everyone!

LET THE DREAM BATTLE BEGIN!
---
Who do you think will be the victor of the 9th Dream Battle?
---
Voting is on for our next dream battle!
Who are going to be in the next dream battle chronicles?
---
---