Hello, people. It's been 2 weeks and we're back! Enjoy the podcast, please comment and tell us your thoughts as well.
Also, please take the time to say goodbye.
Videos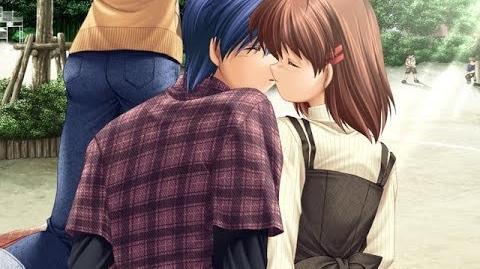 We're Bringing Sexy Back
Remember, every week we'll be running a poll where we ask you, the community (and anon lurkers... you know who you are - because we sure as hell don't), to choose the 'sexiest' thing you want to see, and in the next podcast, we will each select something from that category to present to you guys.
This isn't going to be limited to just Fairy Tail, so hopefully you'll get to see a bunch of new, gorgeous people!
Prevous Poll Results
Which choice for "sexiest red haired character" do you agree with?
Renji Abarai (Bleach)
6
24%
Bellows (Gargantia on the Verdurous Planet)
4
16%
Yoko Littner (Gurren Lagann)
15
60%
New Podcast Member
As you guys will have figured from having listened to the podcast (if you haven't listened to it, do so now), we are now looking for a new 3rd person to join us in the podcast. If you want to be that person, you need the following:
A working microphone. Phones will not likely be accepted.
A Skype account. Obviously
A decent internet connection. Constantly cutting out of the call will be a pain.
You need to be relatively free on Fridays and/or Saturdays. The times vary depending on your timezone, but for a rough measure, the current podcasts start recording around 17:00 - 18:00 (UTC) on Fridays and uploaded the next day after some editing. In the event that a podcast can't be recorded on Friday, we will do it on Saturday.
Your application gets bonus points if:
You read multiple ongoing manga.
You have boobs. (Sorry Rai, man boobs don't count.)
You're a likable person.
You have a sexy voice.
You've been on the wiki for a long time.
Polls
Which choice for "sexiest moe character" do you agree with?
How amazing was our singing?
What should we sing in the future?
I'm not singing another love song. Don't bother asking. ( -_-)
Questions
Depending on the new member we recruit, we may resume ranking the other weekly manga, like One Piece. The specifics have yet to be ironed out and this is not 100% guaranteed to happen.
For your question submissions, please send your questions to this email address: ftwikiapodcast@yahoo.com
Ad blocker interference detected!
Wikia is a free-to-use site that makes money from advertising. We have a modified experience for viewers using ad blockers

Wikia is not accessible if you've made further modifications. Remove the custom ad blocker rule(s) and the page will load as expected.