Welcome back, people!
I'm sorry to have kept you waiting but things just...happened. Anyways, we've split this into 2 videos for your convenience. We hope you guys enjoy it and will comment below to share your thoughts.
The Podcast!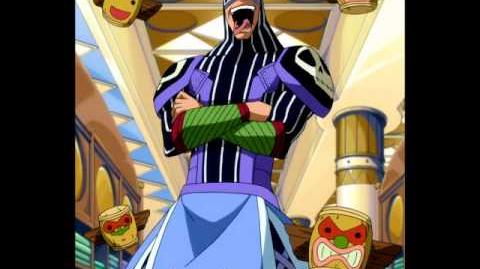 Note: We solved the issues with the 2nd half of the podcast. Now you can watch it here, even though I'm sure most of you already did.

We're Bringing Sexy Back
Remember, every week we'll be running a poll where we ask you, the community (and anon lurkers... you know who you are - because we sure as hell don't), to choose the 'sexiest' thing you want to see, and in the next podcast, Kuro, Umnei and myself will each select something from that category to present to you guys.
This isn't going to be limited to just Fairy Tail, so hopefully you'll get to see a bunch of new, gorgeous people!
Prevous Poll Results
Whose choice for "sexiest non-human" do you agree with?
Umnei's
16
45.71%
Ultra's
16
45.71%
Kuro's
3
8.58%
These are some of the most legit results I've ever seen. How many socks do you have, Umnei? ( -_-)
New Polls
Which choice for "sexiest tsundere" do you agree with?
What is the sexiest thing you want to see next?
Ad blocker interference detected!
Wikia is a free-to-use site that makes money from advertising. We have a modified experience for viewers using ad blockers

Wikia is not accessible if you've made further modifications. Remove the custom ad blocker rule(s) and the page will load as expected.