Ad blocker interference detected!
Wikia is a free-to-use site that makes money from advertising. We have a modified experience for viewers using ad blockers

Wikia is not accessible if you've made further modifications. Remove the custom ad blocker rule(s) and the page will load as expected.
Thi is the first time I ade a blog DON'T JUDGE ME!!!! XD anyway i just gotta say this for some reason User:Omega natsu2 hates dora funny right he wrote in rai's blog thingy this: I hate her. Dora: "Where is the Mountain?" Mega: "Bitch turn the fuck around."
1 day ago by Omega natsu2
XD itz funny no but still DON'T HATE ON THE RETARD JUST CUZ SHES ACTIN STUPID SHE WANTS TO TEACH KIDS MEGA!!!! even though i totally agree XD and now just a random pic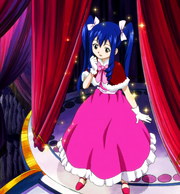 wait one more