Hey party people and welcome to another Otabear's Anime Review!! X3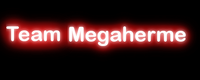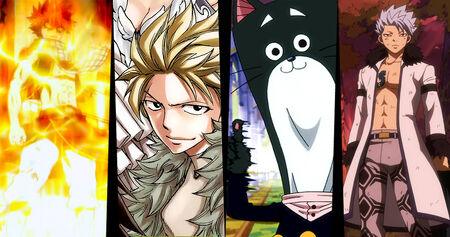 If you have a difficult job that needs to be done, don't hesistate to contact Team Megaherme! The Fairy Tail Wiki's first ever official Team!

Team Megaherme will carry out any request you have for them. Just go here and leave a message detailing your request and it will be completed as soon as possible.
All requests must be signed with four "~" tildes (three "~" if you have a custom signature)
Requests must not be a job found at any of the Wiki's Guilds
Please give time for the requests to be completed
Remember to stay civil
Episode 119: Realm of the Abyss
Three letters; O.M.G!!! XD I loved it! I loved it! I loved it! I loved it! ~ahem~...I mean, it was okay I suppose...


I had my doubts about its awesomeness when it first started; because the Hades fight was a bit anticlimactic at the beginning and kept getting interrupted by pointless filler (which should've been resolved quicker, afterall, it's Freed Bickslow; they should've kicked ass easily)
But then the aweomeness spiked and I was happy again! X3 Speaking of Happy; he made me laugh aloud! X,D Carla got butt bumped; lol


It was a VERY good episode for NaLu shippers!! (Namely me of course) Squee! XP And I don't care what people say, I love the Nakama speeches! But I have a bias opinion on that ;P
And why won't Hades just die already? That is one tough cookie XD


Overall: 9/10


I'm feeling very generous this week ^_^ But it genuinely was awesome at the end. It was animated very well and they used the music epicly, also by not using it all in some parts. The Natsu/Gildarts voice-over was a good idea and Team Natsu's charge at the end was splendid! (Damn. insert fancy smiley face here) A great ep for Natsu fangirls!! X3