Ad blocker interference detected!
Wikia is a free-to-use site that makes money from advertising. We have a modified experience for viewers using ad blockers

Wikia is not accessible if you've made further modifications. Remove the custom ad blocker rule(s) and the page will load as expected.
I said I would never miss a review again, and I shall keep that promise ;P Welcome to all you party people!! X3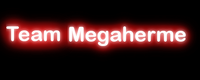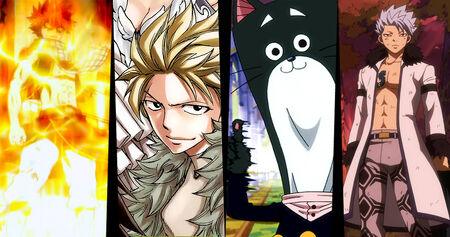 If you have a difficult job that needs to be done, don't hesistate to contact Team Megaherme! The Fairy Tail Wiki's first ever official Team!

Team Megaherme will carry out any request you have for them. Just go here and leave a message detailing your request and it will be completed as soon as possible.
All requests must be signed with four "~" tildes (three "~" if you have a custom signature)
Requests must not be a job found at any of the Wiki's Guilds
Please give time for the requests to be completed
Remember to stay civil
Episode 131: Legion's Fierceness
Woah!! Gildarts and Byro are gonna fight it out and it's gonna be so epic and-- Eh? That's it?? O.o W-well the animation was good and whatnot I suppose, but I wish they'd shown us more =(
Mary Hughes has got some skillage up in that village D8 Something tells me she was a gymnast in a past life >_>... And I am loving all of the Edolas/Earthland counterpart characters ;3 *Sigh* All except (I think you all know) Sugarboy. Looking like Elvis, thrusting his pelvis and creeping me out with "Spicy" O_o What a pleasant character... The only thing he's done right so far is call Natsu "Hot boy" ;P <3
Jason. There's another character that just won't leave and never come back ¬_¬' I'm not sure which I hate more; "Cooool" or "Spicy" DX...Imma go with Spicy O_o Jason took away from the little awesome there was! DX Curse him!
But then Erza joins the fray and the awesome is back up a notch! X3 Wait, what? She landed one punch and now we have to wait another week?? Great! That's just great!
Oh! And I think we all noticed the whole 'Sugarboy and an FT character have their arms caught, they're equally matched, neither will give in and it's all just back and forth'... thing. I wonder where we've seen that before? -_-'
But, in its defence, there were funny moments ;P Taurus' pervertedness was funny XD Creepy! But funny X3 Michelle is easy knocked out O_O But I'm sure she has a plus side...Something, anything. And I didn't understand why Lucy didn't just snatch the clock hand back when she was free and run like hell XD Haha
Overall: 8/10
I know that this seemed like one long rant, but I did actually enjoy it X3 I was in awe of the animation for some reason; they seem to have worked harder on it for the filler O_o It was a good job; but PLEASE get rid of Suagrboy! DX ~shudder~