S'up party people and welcome to another Otabear's Anime Review!! X3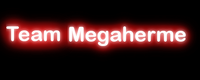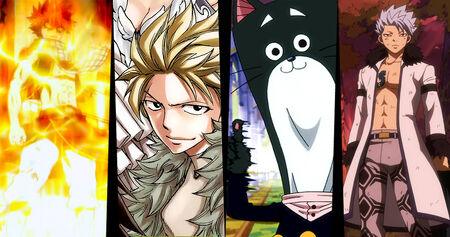 If you have a difficult job that needs to be done, don't hesistate to contact Team Megaherme! The Fairy Tail Wiki's first ever official Team!

Team Megaherme will carry out any request you have for them. Just go here and leave a message detailing your request and it will be completed as soon as possible.
All requests must be signed with four "~" tildes (three "~" if you have a custom signature)
Requests must not be a job found at any of the Wiki's Guilds
Please give time for the requests to be completed
Remember to stay civil
Episode 129: Showdown of Raging Waves: Natsu vs Laxus
I really liked this ep! ^_^ It made me laugh, which is always a good sign. I was a little disappointed to find out that this awesome sword/staff thing is a hand on a clock face -_-' Talk about anti-climactic...I hope the clock at leasts blows stuff up, just once, it's all I ask! DX
Actually no. I ask for one more thing... Won't someone PLEASE punch that damn annoying Jason in the face! DX That guy gets on my last nerve >_>...But the Vanish Brothers are (temporarily) back baby! ^_^ I'm glad to see their cameo; it's good to let the washed up villains get a second chance, even though their defeat is inevitable XP
The battle of the dragon slayers was hilarious! X,D Poor Natsu...And Gajeel legging it was so funny! But the battle music playing in the background during Natsu vs Laxus was epic O_O A great ringtone right there ;P
Hmmm...Erza x Gray? I've never really seen these two as a couple (those that ship this; PLEASE DON'T KILL ME!! DX) But that too was hilarious X3 When she randomly asked if he was going to strip I laughed loudly enough for my mum to come in and start asking questions! X,D
Overall: 8/10
Not a lot actually happened, but it made me laugh a lot so I liked it ^_^ I can't wait until the Earthlanders show up next week! X3
(Ps - I'm sorry for missing last week's review; but I'm sure that the only part anyone remembers in particular is Erza's 'Plan' XD I'm sure there were a few nose bleeds from some people!!)