As some of you may or may not know, Fairy Tail Wiki turns 6 today!!!

I asked Monkey to do a quick timeline animation, but he is still not done with it and I wanted to release this blog exactly at the time the wiki was created!!! Hopefully we'll get the flash soon~ But don't blame Monkey, I kinda told him yesterday. ( .__.)

The Fairy Tail Wiki was created exactly at 19:00 (UTC) March 23, 2008 by Retro7 . It is my pleasure to say Happy Birthday, Fairy Tail Wiki!!!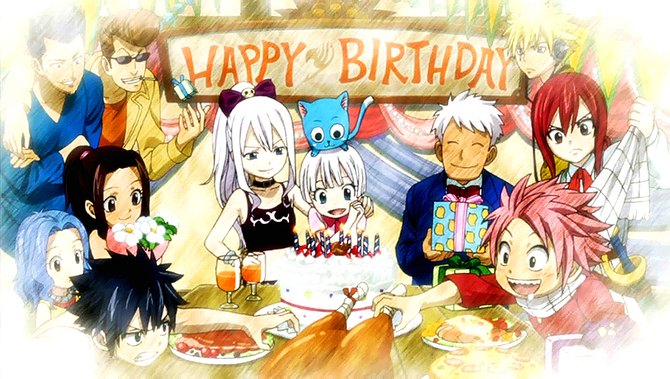 To celebrate this awesome moment, why don't we all wish the wiki an awesome birthday, whilst saying how we found the wiki and what year we met all of these wonderful people~ Feel free to add what are you favorite parts of the wiki and your least. I'll be doing the same in the comment section. :)
CLICK HERE