Gonna keep this short, cuz lazy.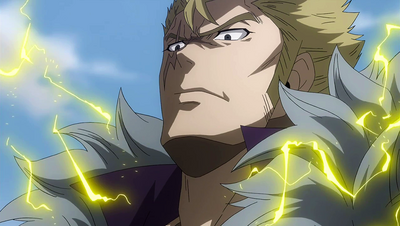 Likes
The soundtracks. As always. What can I say?
The scene with injured Thunder God Tribe and Laxus. The soundtrack played a big role there, too.
Overall, the episode was pretty intense with all the speeches.
Dislikes
Laxus' fight seemed a bit too static and seemed to end even faster than in manga.
Overall, a pretty nice episode. No major complaints. Everyone's thoughts?

Ad blocker interference detected!
Wikia is a free-to-use site that makes money from advertising. We have a modified experience for viewers using ad blockers

Wikia is not accessible if you've made further modifications. Remove the custom ad blocker rule(s) and the page will load as expected.