Welcome to the era of long-ass titles! Yep, we have finally reached the long-awaited Tartarus arc, which is divided into several parts, starting with the prologue. Anyways, I'm sure a lot of us have been waiting for this episode as back then, when the manga chapter came out, it was quite the shocker. Has this episode delivered? Let's take a look!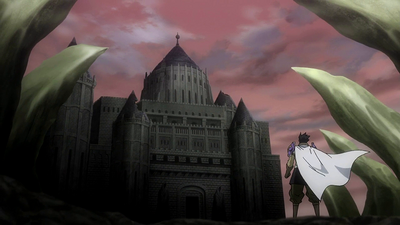 Nice flat, can I rent a room?
Actually, quite a lot happened in this episode, as not only it covered two full chapters, one of them was over 30 pages. Based Mashima. Anyways, what can I say? This episode went pretty much as expected, the adaption was basically perfect. The art was great throughout the entire thing and - as expected - the soundtracks were awesome. I had to laugh out loud when I heard Kotomine Kirei's voice as Keith, though.

The Adventures of Different Eye Colors: The sequel
So yep, I pretty much enjoyed the episode, it has quite met my expectations. The preview looks really great so I hope they can keep it up! On, on that note, that sequence when the episode title is shown looks friggin' awesome! Anyways, till next time~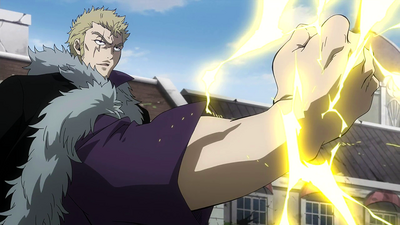 Ad blocker interference detected!
Wikia is a free-to-use site that makes money from advertising. We have a modified experience for viewers using ad blockers

Wikia is not accessible if you've made further modifications. Remove the custom ad blocker rule(s) and the page will load as expected.