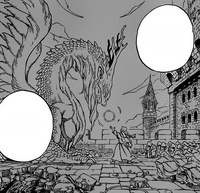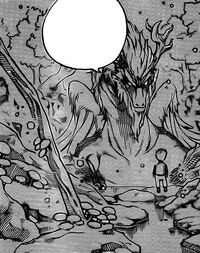 After reading chapter 329, I was sure i've seen this dragon before. So I went back to chapter 301 and found a dragon which I think is Weisslogia.
And I am certain that's Weisslogia in chapter 301 because:
1) They look almost exactly the same.
2) If you look at the dragon slayer next to him you can see an orb of white light (which is Weisslogia's element).
So that's probably Weisslogia. Tell me what you think. ^^