Ad blocker interference detected!
Wikia is a free-to-use site that makes money from advertising. We have a modified experience for viewers using ad blockers

Wikia is not accessible if you've made further modifications. Remove the custom ad blocker rule(s) and the page will load as expected.
Hello guys.. I've started a project of transating latest chapters of Fairy Tail, as well as Bleach, Naruto and One Piece. As of now, I just released Chapter 341 of Fairy Tail. I want to inform every Filipinos in this wiki about this :D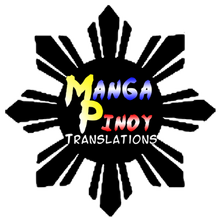 You can Read it at My Facebook Fan Page: https://www.facebook.com/MangaPinoyTranslations
It was harder than I thought.. but I'll do my best :D and I will be translating Chapters as soon as possible..
Suportahan nyo ko mga Kababayan !!