Alright, I have returned with another Q&A where you ask me ANY question your shitty little heart desires....and i answer them. Simple right? Now we all know what happened last time -_________- SOME people, i wont say who *cough* Conza *Cough*, abused their privilege to ask me questions >:/ well NOT THIS TIME. This time there is a Q limit. 10 and done! Got it? If you ask more than 10, then i will only answer the first 10 questions. And dont try to be fuckin sneaky and put 3 questions in one sentence. So fuck off >:/....Phew, Ok now you have 4 days to input questions instead a week like last time cause i dont feel like waiting that long. It will be a first come first serve basis. I'll try to make sure the sound doesnt cut off in the middle of the answer vid like last time -_-. Wednesday May 8th will be the day that i post the answers vid right here. So put in your questions now or forever stfu. Answers: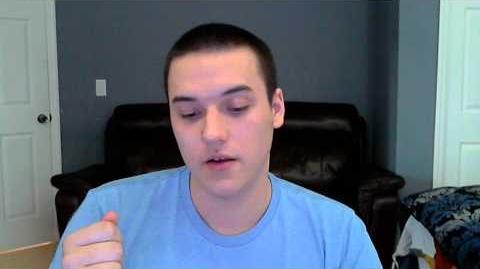 Ad blocker interference detected!
Wikia is a free-to-use site that makes money from advertising. We have a modified experience for viewers using ad blockers

Wikia is not accessible if you've made further modifications. Remove the custom ad blocker rule(s) and the page will load as expected.