Advertisements
The Sorcerer Magazine is up. It lists everything important that happens on our site. So visit there regularly to keep your self refreshed on Wiki News.
Scarletwind makes banners for anyone who wants them, she'll use any colors and characters that you want and they look great on your userpage. An example of her work can be seen here. Just leave a message on her talk page about it.
There are several Projects running to improve Fairy Tail Wiki:
Here at the Fairy Tail Wiki we try to avoid scanslated images so if you are in need of a image from the Manga contact ChaosKnight.
There is a Spoiler thread on the site. Please place all spoilers there and only there.
Hey you guys, so, as you may or may not have known, we'll be going through two changes for 2012 that I wanted you guys to be aware of.
Guild Competition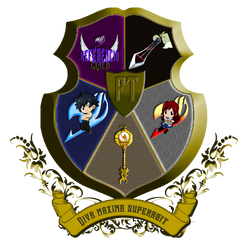 Firstly, will be our Guild Competition! Now, what that will be is a competition among our five guilds (Referencia, Fight Summary, Anime Summary, Manga Summary, and Image) to see who can get the most Jewels in a 3 month period. Here's how it is going to work. There will be a Guild Master, myself, and 4 S-Class Mages, likely the head of each of our guilds. They will award points to the Mages of each of the 5 guilds for different tasks they do around the site, so let's say for example, that Aldarinor (The second seat of our Policy & Standards Council) edits a page and improves the appearance of it tremendously. Then, if I, or one of the S-Class Mages saw his edit then we could award him a certain amount of Jewels for his actions. Those Jewels would, in turn, go to the guild he hails from, the Referencia Guild. All Jewels will be kept up with on a scoreboard page, and at the end of three months, the guild with the most Jewels will receive the Guild Trophy. If a Mage is in multiple guilds then they must inform other editors of which guild they are earning points for, by placing the point record template on their userpage. The Guild Competition page will be up later tonight.
Badge Examples: Referencia & Anime Summary
Sorcerer Magazine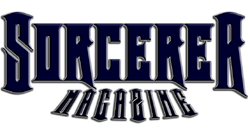 Next, we have our new Sorcerer Magazine "hard copy." It will be a blog released every month listing a bunch of news om the site, fun facts, interviews, etc. etc. etc. You'll see more when it debuts.
If you have any questions, please comment below.
Ad blocker interference detected!
Wikia is a free-to-use site that makes money from advertising. We have a modified experience for viewers using ad blockers

Wikia is not accessible if you've made further modifications. Remove the custom ad blocker rule(s) and the page will load as expected.