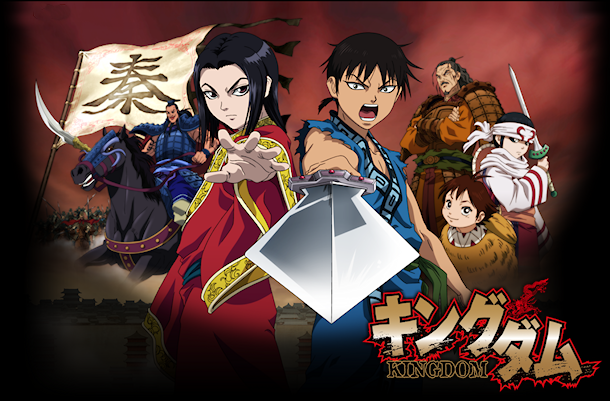 Hi, everyone! A new FUNimation anime that just started airing this summer recently got a wiki. The wiki for Kingdom could use some help, so it would be great if you could head over to check things out and help a fellow FUNimation wiki! It is a great historical anime about two boys trying to unite the Middle Kingdom (ancient China), but it has some funny points and isn't all about fighting or politics. Check it out here: http://kingdom-anime.wikia.com/wiki/Kingdom_Wiki
Ad blocker interference detected!
Wikia is a free-to-use site that makes money from advertising. We have a modified experience for viewers using ad blockers

Wikia is not accessible if you've made further modifications. Remove the custom ad blocker rule(s) and the page will load as expected.