Comments

14
Fairy Tail Unpopularity Contest: Round 1
Okay people, so far there have been various posts concerning a user's favorite character or who he/she thinks would win in a fight. That's why I decided to begin a series of un-popularity contests, with this being Round #1! Which characters can you not stand and absolutely hate? This would be the theme of this series of blog posts. With that clarified...let the games begin!
Round #1: Minerva vs Flare Corona
Who do you hate the most? Sabertooth's Minerva, or Raven Tail's Flare Corona? Why? Do not forget to vote and explain below!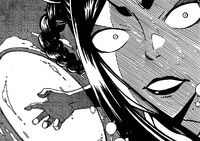 Reasons for hating
Sadistic
Toying with weaker opponents
Beating the crap outta the main female protagonist
Blackmailing Natsu using Happy as a hostage O.o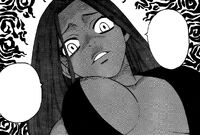 Reasons for hating
Sadistic, yet weak
Playing dirty
Humiliating the main female protagonist, although Flare did not deserve the victory
Beating the crap outta the main female protagonist, while holding a hostage