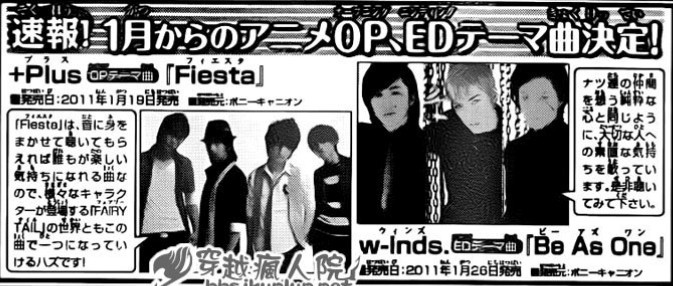 The newest Opening and Ending theme has been revealed. The new opening will be called Fiesta by +Plus, and the new ending will be called Be As One by w-inds. From the info, it state that it will replace the current opening and ending beginning in January. In another words, it will be broadcast around episode 61.
Leave any comments below about the newest opening and endings.
Ad blocker interference detected!
Wikia is a free-to-use site that makes money from advertising. We have a modified experience for viewers using ad blockers

Wikia is not accessible if you've made further modifications. Remove the custom ad blocker rule(s) and the page will load as expected.