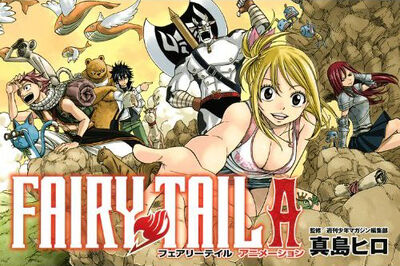 The new fanbook "Fairy Tail A", where "A" stands for Animation, is done by Hiro Mashima and the animation team, revealing many info about the anime and some stuff about the animation team.
The Content includes:
Some stories in the anime, along the opening and ending set arts in Color!
Abundant amount of images that was posted onto the anime magazines.
The Voice Actors and their thoughts on the anime
The Director and other important members of staff's introduction, along with some
Visiting Mashima's workshop
Some Additional arts done by Mashima and the staffs.
While it may not sound as interesting as the other fanbook, Fairy Tail+, I will start translating it once I can find it. There just might be some interesting details that we may have overlooked, and I am interested in the images...
Ad blocker interference detected!
Wikia is a free-to-use site that makes money from advertising. We have a modified experience for viewers using ad blockers

Wikia is not accessible if you've made further modifications. Remove the custom ad blocker rule(s) and the page will load as expected.