I remember when the Minister of Defense in Chapter 292 said that the Dragon King Festival was the Banquet of Dragons, Humans, and Demons. I was thinking what if E.N.D or Tartarus will play a part for the Dragon King Festival.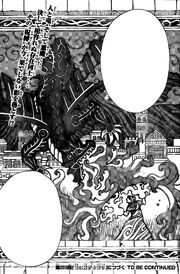 Dragons=Acnologia
Humans=Zeref
Demons=E.N.D
I personally think that if E.N.D is anything like Endless or Lucia from Rave, then he would probably survive for another arc or two.
Thoughts?
Ad blocker interference detected!
Wikia is a free-to-use site that makes money from advertising. We have a modified experience for viewers using ad blockers

Wikia is not accessible if you've made further modifications. Remove the custom ad blocker rule(s) and the page will load as expected.