Te
am
Ele
me
nt
Se
ven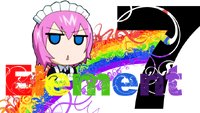 Need help with anything? Feel free to visit Team Element Seven, an official wiki team that accepts any request. Simply drop a message on our talk page or to a talk page of any of our Mages and they will get back to you as soon as possible. Just remember to sign your posts with ~~~~ Thank you and Happy editing!
a couple of users think that Juvia and Gray's child think that she's male soi created this blog to see how many users think about it.
Ad blocker interference detected!
Wikia is a free-to-use site that makes money from advertising. We have a modified experience for viewers using ad blockers

Wikia is not accessible if you've made further modifications. Remove the custom ad blocker rule(s) and the page will load as expected.