Does this userpage look weird to you?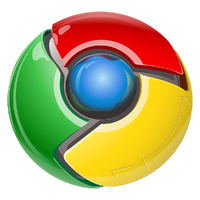 If so then that probably means you are using Internet Explorer. If you would like to see how it is supposed to look then please click on the picture above and download Google Chrome or go and download Firefox. They are both free and are 10x better than Internet Explorer.
Hello <insert name here>!! Welcome to my userpage! If you wish to contact me head over to my talk page, thanks for stopping by. I am the sole Bureaucrat and one of 5 Administrators of the Fairy Tail Wiki. I am the founder of all of our Guilds (also known as Projects) on the site. I am the Guild Master of the Referencia Guild and the Supervisor of the Fight Summary, Anime Summary, Image, and Grammar Guilds, and the Manga Summary Guild before it was disbanded. I am also a member of the Relación Seis which is the first official team of our wiki, the Dragons of Design, which is the second official team of our wiki, and the Lighting Update Tribe and Time Sorcière, two other wiki teams. I am a fan of Fairy Tail, and I wish to make sure this wiki the best source of info on Fairy Tail out there so I joined here to help out. I am extremely good with wiki coding, which is a skill I acquired after working on wikia for quite some time. My contributions to the wiki are very diverse. I mainly work to improve all of our article's quality, and I do good amount of work behind the scene with administrative tasks. I hate vandalism and will not tolerate it. If you have no intention of improving our wiki, then don't come here. I am also not particularly fond of unregistered users. They usually just come here to vandalize and think that just because they didn't sign up they can't be blocked.

To start I'm a nice guy, and I will usually only be rude to someone who is rude to me first, and if I ever come off as rude it's generally a misunderstanding. My Alias' include:
Jakuho
Raikoben
Jakuho-Sempai
Rai
Guild Master
Jakkun
Jaku
GM
I'm a young black male that stands at 5"11" and weighs 175 lbs. I have black hair and dark brown eyes and I used to have a muscular build....but now I'm out of shape... ( ._.)
"Is darkness truly evil? Is light truly good? Answer to either, and naive you shall forever be. I reside in a plane where these questions matter not. Through Chaos, conflict shall exist. With conflict, war will answer. With war, progress, improvement, and victory will be desired. Without Chaos, all will remain as is, and none shall progress. I am Chaos, and if order means the end of progress, then I shall destroy it! All shall end in Chaos, or all shall end, not by me, but by your hands!"

—
Chaos
to
Everyone
in
Beyond Good and Evil, Beyond Light and Darkness
‹
›
| | |
| --- | --- |
| Total: | 46,492 |
| Article: | 15,144 |
| Talk: | 1,696 |
| User Profile: | 1,642 |
| User Talk: | 8,185 |
| Guidelines Page: | 15,144 |
| File: | 3,535 |
| Template: | 2,529 |
| Template Talk: | 5 |
| Category: | 414 |
| Category Talk: | 7 |
| Forum: | 462 |
| User Blog: | 551 |
| Blog Comments: | 7,494 |
1. What are my top four favorite series ?
Answer:
1.Naruto
2.Bleach
3.One Piece
4.Fairy Tail
2. Who's my favorite character, no cheating, lol ?
Answer:
Mirajane
.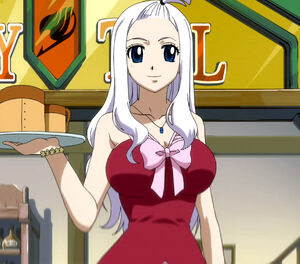 3. Who are my favorite users?
Answer: Any users who work to improve the site instead of their edit count.
4. What Magic do I think would come in handy the most in real life?
Answer:
Titan
. It'd allow the growth of "certain areas" whenever your girlfriend was over.
:)
5. What Magic do I really think would come in handy the most in real life?
Answer:
Requip
. Because you'd never be unprepared.
6. When will I change my profile pic and sig?
Answer; When I get tired of the current one, lol.
7. What will I change them to?
Answer; My profile picture will be a character from Bleach, Naruto, One Piece or Fairy Tail. My sig will just have its design changed.
8. What would I like all users to do?
Answer; Don't take things personally!! If I'm arguing with you, it's about what we disagree on, and not who I disagree with. No matter how heated the argument between us is getting, don't take it personally. Because I can assure you, it almost never is.
9. Which character do I have an unhealthy fanboy obsession over?
Answer:
Doranbolt