Ish's Shop/June 2012
Talk

0
2,756pages on
this wiki
Template page
Ish's Shop
Ishthak | Graphic Designer
---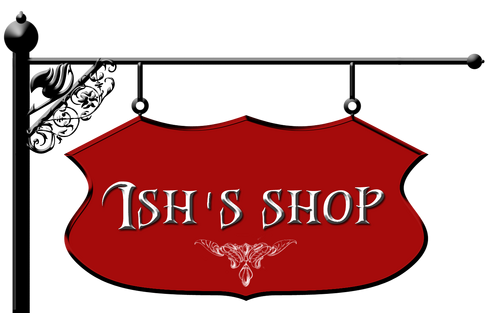 ---
Hi Everyone! This is Ishthak in my first project - Ish's Shop - a place where you will learn the most interesting objects under the sign of Fairy Tail!
Why The Best? I'm the great fun of every jewelry, but most of those made for manga/anime series looks kinda cheap and lame. This little beauty is made from a real metal, with a blue crystal gem in the middle. Chain is included.
Price: $19.90
---
NatsuNatsu | GrayGray | GajeelGajeel

I'm not sure, what the hell, author were thinking, but if you wanna wear it, be carefull - you can be mistaken with her (Natsu). Still, it's probably better then beeing mistake with a victim of electrocute (Gray) or with dinosaur...(Gajeel)
Price: $49.90
---
Is it a pillow? Is it a hot water bottle? Nope. It's not. My dear guys/girls(?) - this is a modern version of mousepad. Yup a mousepad. Why is it so special - just because it's a 3D. You can use Lucy's (or Erza or Juvia's) boobies as a nice and soft pad for your wrist. Or use it just like that...
Price: $29.99 (totally sold out xD)

LucyLucy | ErzaErza | JuviaJuvia
---
I really, REALLY wanna thank my great friend - MARCIA - for inspiration! THANK YOU SO MUCH :*!